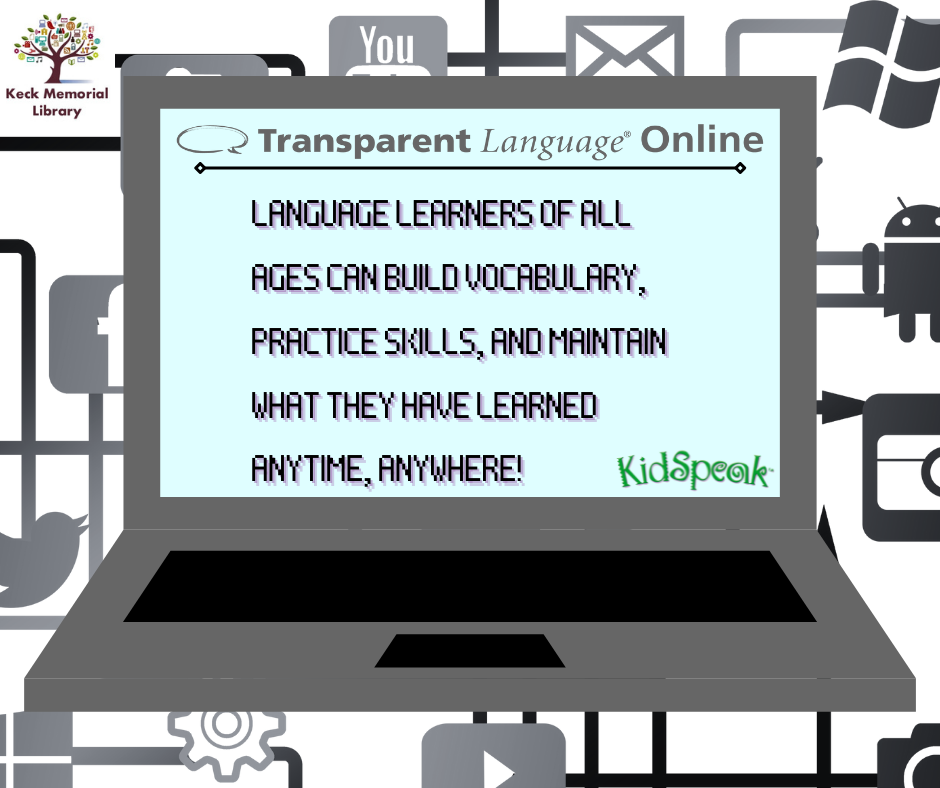 Transparent Language Online provides an effective and engaging experience for language learners looking to build their vocabulary, practice their listening, speaking, reading, and writing skills, and maintain what they learn. With courses and supplemental resources in 110+ languages, Transparent Language Online can be accessed anytime, anywhere, on almost any device.

KidSpeak™ is a fun, age-appropriate online language course designed for children ages 6 and up! Accessible through Transparent Language Online, KidSpeak introduces your children to English, Spanish, French, Italian, and Mandarin Chinese. The program teaches words and phrases suitable for learners' age, needs, and interests. More than 40 activities, puzzles, and songs guide young learners through the basics, along with a cartoon "friend" who speaks the language. KidSpeak™ works on computers, tablets, and phones - so your little ones can learn on the go, at home, or in the library.
Stay tuned as we progress through the pandemic and are able to host classes again.